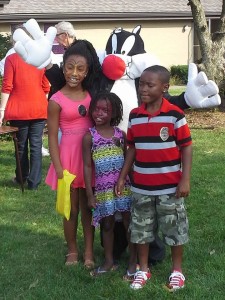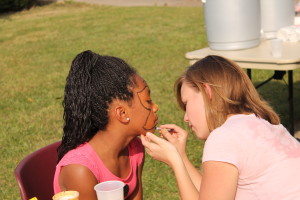 Our Purpose:
Our goal in ministering to children at Aldersgate Free Methodist Church is to develop disciples of Jesus Christ who love the Lord with all their heart, soul, strength and mind, and love their neighbors as themselves.
Sundays:
Nursery Care: Available for infants and small children during the Sunday school hour (9:3o-10:20 am) and the worship service (10:30 am – 12:00 pm).
Sunday School (
9:30 – 10:20 am): An opportunity for children to have fun while they enjoy
music, learn Bible stories and Christian truths while growing in their understanding of what it means to know Jesus.
Worship (10:30 am – 12:00 pm): Children worship with the adults in community through music, scripture, prayer, giving, and listening to the Word of God. Kid's packets are distributed mid-service for children to enjoy.
Special Events:
Seasonal and special events provide an extra spark of fun and celebration and an extra reason to invite friends. Contact the Church office if you would like to learn about the next event. Some events include:
Easter Egg Hunt

Summer Day Camp

Community Ice Cream Social

Trunk & Treat

Gingerbread House Party